Just like last week, I play a littlel fast and loose with the line between "sleepy" and "unconscious" - but with Winchesters is there much of a difference? All caps nabbed from
oxoniensis

In My Time of Dying
Dean is unconscious, Dad is cranky and Sam gets no sleep.



Everybody Loves a Clown
Sam is too freaked out by clowns to sleep.

Bloodlust
Dean makes a new friend and Sam doesn't get eaten by "friendly" vampires. Still no sleep.

Children Shouldn't Play With Dead Things
Sam gets knocked down by a zombie who breaks his arm…but still no sleep.

Simon Says
Even though they probably gave him pain meds for his arm, Sam has many visions and still gets no sleep!

No Exit
Sam's basically not even IN this episode, but Dean manages to get some sleep.

The Usual Suspects
Sam gets arrested and gets no sleep. Isn't that a sign he's not guilty…?

Crossroad Blues
Hellhounds…but not sleep.

Croatoan
Sam gets a little sleep…and has a horrible vision of Dean killing someone, so he falls out of bed and wakes up on the floor.




Hunted
Sam meets Ava, Dean gets kidnapped, and Sam gets no sleep.

Playthings
Sam searches for Ava, gets drunk off his ass and FINALLY gets a good night's sleep!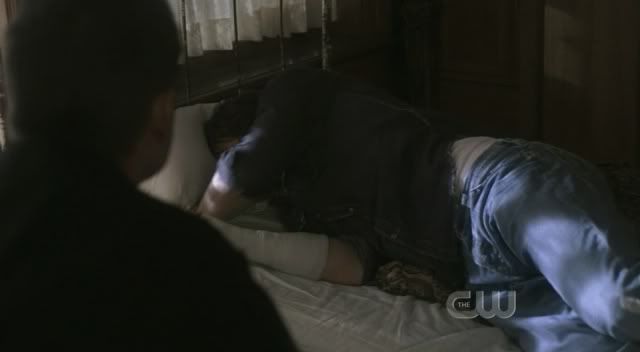 Nightshifter
Sam doesn't work for the Mandroid!

Houses of the Holy
Sam has no quarters for the Magic Fingers, but does get touched by an angel.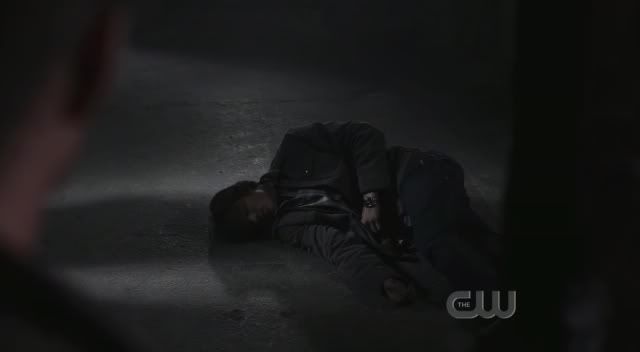 Born Under a Bad Sign
Meg's wearing Sam's meat-suit. No time to sleep.

Tall Tales
No time to sleep, but plenty of time for a game of Keep Away.




Road Kill
The entire episode was pretty much a dream.

Heart
The one you've been waiting for! I'd say this makes up for all the lack of sleepy!Sam…but we know how it turns out.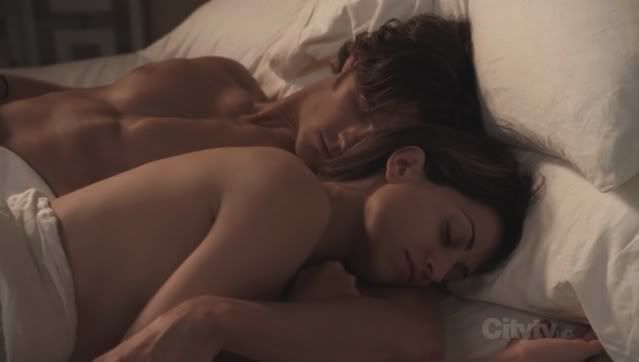 Hollywood Babylon
Sam gets freaked out on the backlot tour and Dean makes one hell of a PA.

Fulsome Prison Blues
Dean trades Sam for cigarettes.

All Hell Breaks Loose (1)
It's never good when you wake up from a nap is a place you've never been before…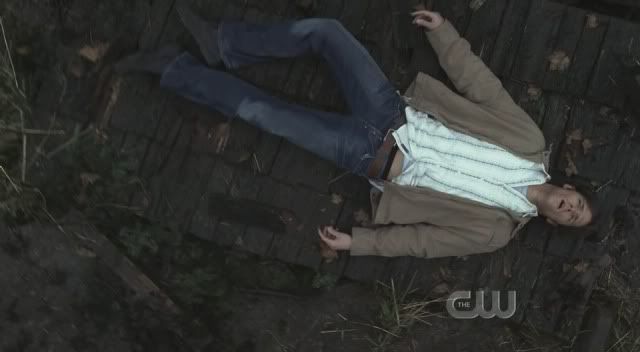 The YED visits Sam in his dreams.




OH NOES, SAMMY!




All Hell Breaks Loose (2)
*sniff* Oh Sammy…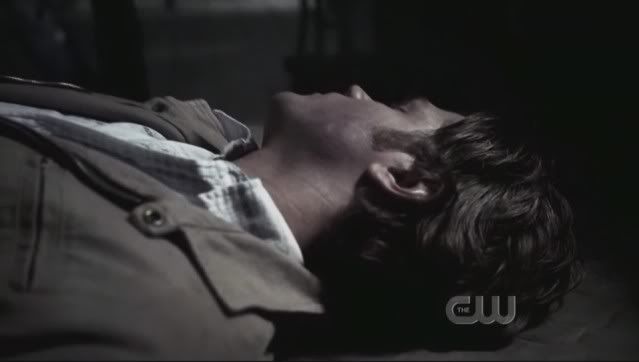 If you only knew what your brother did for you.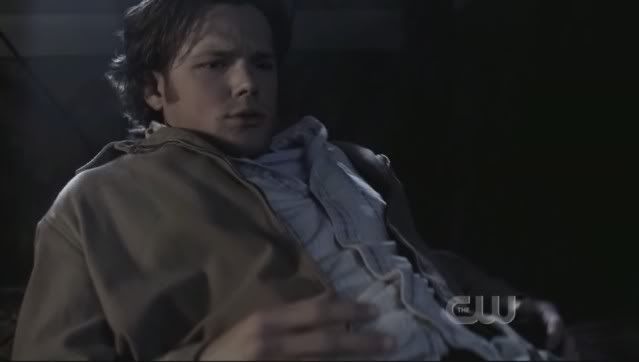 And…we end on a shirt-clutching, hug! *happy sigh*